Are You Prepared
Hurricane season officially starts today, June 1st, even though we already had one named storm. Experts are forecasting a 75% chance that the 2018 season will be near- or above-normal, thanks in part to a weak El Niño. Are you prepared? I don't mean just having an extra case or two of water in your pantry, I mean really prepared? If we have learned one thing from the tropical weather events and storms in the past few years is the importance of proper preparation. To help you become properly prepared for this hurricane season, we have gathered information and created the below list.

Insurance. Are you protected? Check with your insurance agent to make sure your current insurance coverages are up to date. Review whether your policy/policies include the expense of temporary and permanent repairs, as well as additional living expenses if you are unable to return to your home. Having the conversation ahead of time can help provide peace of mind that comes with knowing you're covered.
Important Documents. Gather your important documents and put then all in a portable, waterproof container. Important documents you should consider including are:
Insurance policies and cards (homeowners, wind/hail, flood, life, dental, health, etc.)

Pictures (2 of each family member, including pets)

Emergency Contact Information

Bank and Investment account numbers and any associated websites or passwords

Birth Certificates, Marriage Certificates, Graduation and Religious Documents

Copies of driver's licenses

Social Security Cards

Medicare/Medicaid Cards

Passports

Concealed Weapons Permits

List of utilities you pay monthly and the utility company contact information

List of monthly bills and their contact information, websites and passwords

Credit card account numbers and contact information

Cash (small bills)

Original Certificates of Title to vehicles, boats, recreational vehicles, etc.

Will/family trusts

Prescription numbers and contact information to pharmacies.

Pet vaccination records, including most recent rabies tags.

USB with pictures and video of the exterior and interior of your home and all of its contents.

Hurricane Supply Kit. Often, when a hurricane warning is issued, people hurry to stock up on supplies. Avoid the lines, stress, and shortages by creating a Hurricane Supply Kit ahead of time. Make sure you a waterproof container for your kit and include items such as:
Non-perishable food (enough for at least 3-5 days) for your family and pets (foods such as peanut butter, bread, tuna, canned beans, cereals, protein bars, dried fruits, nuts, beef jerky, Vienna sausages, canned soups, etc.)

Water (enough for at least 3-5 days) for your family and pets (one person needs at least ½ gallon per day)

Stocked First Aid Kit (band aids, rubbing alcohol, ACE bandages, hydrogen peroxide, triple antibiotic ointment, cotton balls, gauze rolls, Tylenol, Aleve, Ibuprofen, Benadryl, etc.)

Medications you, your family and pets need or may need over the next few days (include any prescription medications)

Candles, Flashlights (at least one flashlight per person) and oil lamps

Extra batteries (all sizes needed)

Matches and lighters

Portable, battery operated radio or a weather radio

Portable, waterproof container with cash and important documents (see list above).

Manual can opener

Disposable items, such as paper plates, utensils, diapers, paper towels, wet wipes, hand sanitizer, toilet paper, garbage bags, zip lock bags, etc.

Personal hygiene items and sanitation items. Consider shopping the travel/sample size aisle for items to stock up on.

Special needs items, such as, pet supplies and baby supplies, as applicable.

Cooler, ice and ice packs (in case power goes out to make sure your food and medications stay cold until the power returns).

Comfort items, such as Books, magazines, games, cards.

A plan for evacuation and a plan for if family members are separated. Every family member should have a copy of the plan, all family member's contact number and a current photo ID with them.

Approaching Storm. In the event of an approaching storm, there are a few things to do to further ensure that you and your family are protected and as prepared as you can be.
One or two days before an approaching storm, it is suggested that you:
Fill your vehicles with gasoline. Don't forget to fill your gas can(s) for your generator, if applicable.

Fill your Propane tank(s), if you have items that use it.

Go to the ATM/Bank. Have extra cash on hand (small bills) in the event of a storm or power outage, the ATMs in your area may not be accessible or working and the banks will likely be closed.

Purchase a portable battery charger/power pack, or two, for your cell phone.

Cover all of your windows, either with hurricane shutters or wood (although tape can prevent glass from shattering everywhere, be warned that tape does not prevent the window from breaking).

Make sure all trees and shrubs are trimmed and clear rain gutters and property ditches.

Bring in all outdoor furniture, garbage cans, decorations, and anything else that is not tied down and secured.

Take photos and video of your home and its contents. This will help tremendously in the event that you incur damage from the storm. Be sure the photos and video have time/date stamp on them if possible.

If you have pets, make sure their portable crates/pet taxis are in good condition, ready and accessible, in the event you have to evacuate or, worst case scenario be rescued.

Right before an approaching storm, it is suggested that you:
Turn your fridge temperature down and/or freeze any food or drinking water that can be frozen if you expect a power outage. Have a cooler with ice packs prepared to cool your drinks and snacks in the event the power is out for more than 4 hours.

Fill your bathtubs and large containers with water for washing and flushing only.

Charge your cell phone and limit use after power is out.

Make sure your pets have collars and current ID tags on. It is a great idea to microchip your pet, if they are not already, to ensure that if they become separated form you they have a chance of being returned to you.

Keep your Hurricane Supply Kit in a place that is accessible during the storm.
Remember, any severe storm can be deadly and destructive and even an unnamed tropical event can cause power outages and situations where you need to be stocked up on proper supplies. Prepare ahead of time and listen to the directions of officials for the approach. Secure your home, or find a safe shelter for its arrival, and know how to proceed safely during the aftermath.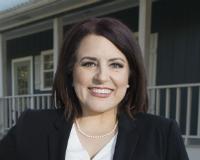 Author:
Angela Scott
Phone:
337-380-6530
Dated:
June 1st 2018
Views:
1,039
About Angela: ...